Results of 19th Exmouth Brass Band Festival [2018]
Although entries were lower than previous years, the 19th Exmouth Brass Band Festival held on 1st September, promoted and organised by the South West Brass Band Association still resulted in a great day of brass banding. The 6 competing bands all gave spirited performances in the Exmouth Pavilion for the "Exmouth Town Council Challenge Trophy", presenting a 30-minute programme of own-choice music to Adjudicator Mr David Marshall. Additionally, throughout the day, the same bands entertained the general public with half hour concerts in the adjacent Pavilion Gardens.
It was a wonderful day of brass band music and the weather was again very kind to us, meaning all bands were able to take part in the Gardens concerts.
The day's events commenced at 11am and concluded with the results and presentation ceremony at around 3.30pm when the Chairman of SWBBA, Mr Ray Kingdon, and Councillor Richard Scott presented the trophies to the winning bands and individuals.
Following the results and prize giving, the finale of a short Massed Band concert was performed by most of the days competitors in the Pavilion Gardens, conducted by David Marshall, our adjudicator for the day. This proved very popular with the bands and public alike!
The Association is greatly indebted to the Exmouth Town Council, LED Leisure and Trevada Music for their generous support of the Festival, and to Leisure East Devon and management and staff of The Pavilion for their logistical assistance in promoting the Festival.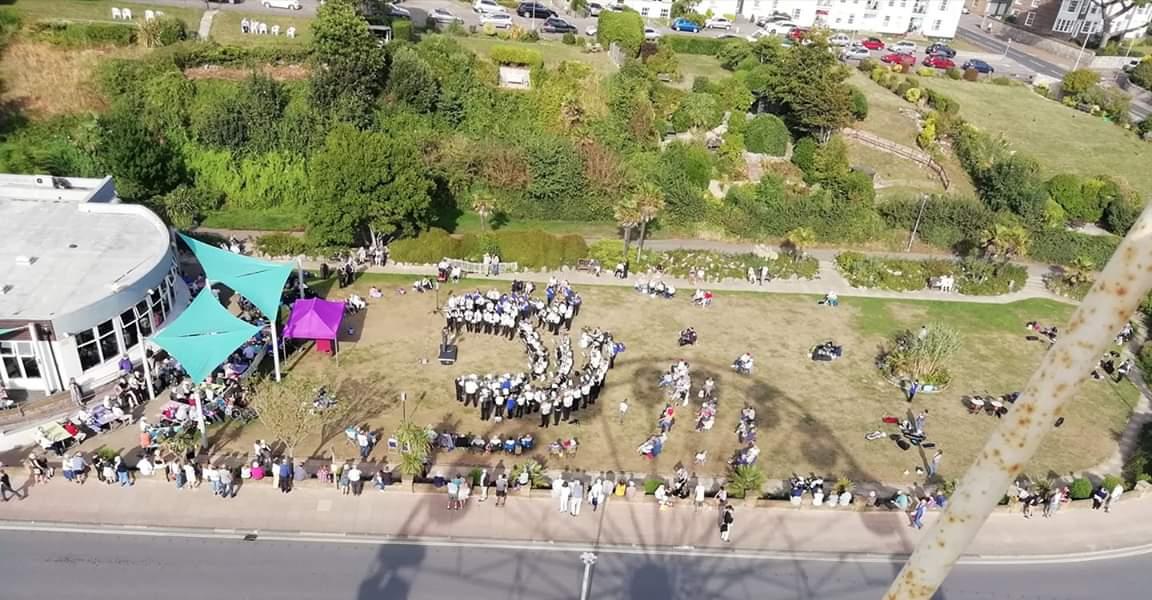 Photo courtesy of Emma Dennis