Despite a bitterly disappointing 5% representation of member bands at the Crisis meeting, a solution was finally found to the appointment of a new General Secretary, therefore saving the Assocation from possibly folding.
Gill Rogers, a current Executive SWBBA Committee member, has stepped in and taken over from Simon James with immediate effect. Gill has been involved with brass bands for almost 50 years and is secretary, and a playing member, of Weston Brass.
Very sadly, Simon has also reluctantly decided to resign from the Execitive Committee due to heavy work committments. We are sure that you will all join us in thanking Simon for all his hard work over the past few years and wish him well in his continued playing with South Molton Band.
Ahead of the SWBBA AGM in March we are seeking volunteers who may be interested in joining the team. We urgently have positions to fill.
Our new mentoring scheme is designed to shape induction, share information and give confidence to aspiring SWBBA team members.
John Woods our vice Chairman has a wealth of experience from his Brass Band administration work not only in the South West but through other high profile national events such as Brass in Concert and European Brass Band Association where he is an Executive Committee member and Treasurer.
John is offering to support volunteers accepted onto this programme.
The purpose of "Mentoring for the Future Programme" is to give confidence and support in all aspects of planning an event or contest and access a toolbox of resource and techniques.
Are you interested? - do you know somebody who might be interested? No qualifications necessary just bags of enthusiasm and a passion for Brass and continuing the banding movement!
In addition to the mentoring Programme the Executive Committee would welcome visitors to their Quarterly meetings in order to further appreciate the inner workings of the Association and its aims.
Get in touch to learn more.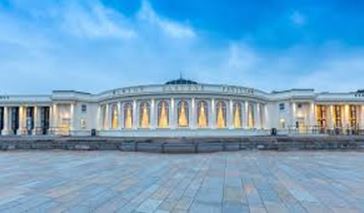 South West Brass Band Association announces that the popular "Own Choice" contest will not return in 2019. There remains hope however, that successful negotiations to bring back the contest in the recently renovated Winter Gardens on the sea front at Weston Super Mare North Somerset can resurrect the contest.
The Winter Gardens are now owned and managed by Weston College. The repair and renovation on this iconic building has been done to a very high standard, including the 350 seat ballroom, however there remains a lack of space to run an effective contest and provide bands with suitable "band room and preparation" areas that will work to our satisfaction.
An extensive review of options has been undertaken as we were always conscious of the appeal that Weston has as a resort destination for bands and their families.
We would ask all bands who have supported this event and any others who would like to support us to attend the SWBBA AGM on Sunday 24th March 2019. Band feedback is essential in planning the contest format and resource requirements. If enough bands step forward to express an interest in attending and making the event viable we will takes steps to plan and prepare.
Picture courtesy of Google Images
It's now the last chance to buy your tickets to Brass Bands England's first "Artistic Development Workshop" with Philip Harper on 29th September. Tickets must be bought in advance. Find out more here...
Has your band entered? The closing date is looming (6th July), and there are still a few places left at this popular entertainment contest. Schedule and entry forms can be found under the Events tab. Don't miss it!
JANUARY UPDATE: Entries have now closed for this increasingly popular workshop. The 'Cory Theme' tutor team (brainchild of Brian Elliott) proved so popular that we additionally recruited Helen Williams, Flugel Cory to join the team allowing us to increase the number of attendees.
Places are going quickly for this increasingly popular Association Workshop held at West Buckland School, North Devon. The tutors this year will be Philip Harper, Tom Hutchinson and Glyn Williams giving the workshop a distinct 'Cory Theme'. Unfortunately places will be limited so get your applications (available from this website under the Events, Training tab) in quickly to avoid disappointment.
The venue this year once again is the Riviera International Conference Centre, Torquay which has provided an excellent home for the finals for many years. As well as the facilities of the Riviera Centre itself, Torquay provides plenty of hotels and attractions to the the weekend and enjoyable one for all the family. Many of the competing bands stay for the weekend, practising beforehand and celebrating afterwards. The Riviera Centre is located close to the sea front and is well signposted. Alternatively the postcode is TQ2 5LZ.
Section Date and Times are now available although all timings are currently provisional.
Championship Section: Sunday 11 March, not before 1530 - Stage Forum - Test Piece: Odyssey (Kevin Norbury)
First Section: Saturday 10 March, not before 1430 - Stage Forum - Test Piece: Brass Metamorphosis (James Curnow)
Second Section: Saturday 10 March, 0930 - Stage Forum - Test Piece: Ex Terra Lucem (Jonathan Bates)
Third Section: Saturday 10 March 1000 - Stage Arena - Test Piece: Napoleon on the Alps (Philip Harper)
Fourth Section: Sunday 11 March 0900 - Stage Forum - Test Piece: World Tour (Dr. Rodney Newton)
For more information see www.webba.org.uk.